The look of your office space can have a big impact on your productivity. People are more likely to work hard if the office is well designed and organized.
In fact, anyone can feel motivated to work if they have a great office space. Here are some tips and tricks for creating an attractive and productive office space.
7 ways to design a more engaging and productive office space
1. Consider furniture
The furniture you choose can make or break your office space. Poorly designed furniture can make you less work, so don't overlook this. Good furniture keeps you and your colleagues healthy and minimizes the risk of back injury and pain.
An uncomfortable chair can make you feel tired faster than usual. So when choosing furniture for your office space, make sure it is ergonomic and functional. After spending some time with a quality chair, you will notice the difference.
Modular furniture is one of the best options to add to your office space. Modular furniture makes it easier to change things up a bit from time to time.This feature is essential in an office space. Because sometimes you need to add one more desk or add storage his solution.
2. Introduce personality to the space
Not all office spaces look the same. It can add style and character to an area without overpowering or overpowering the room. The easiest way is to add a simple decoration item. This makes the space feel more cozy and less formal.
Start by adding some pictures and motivational posters to your office walls. If you want to be bold in designing your office space, it's best to do it with subtle decorations that don't distract people from working.
3. A functional layout is the key to a productive office space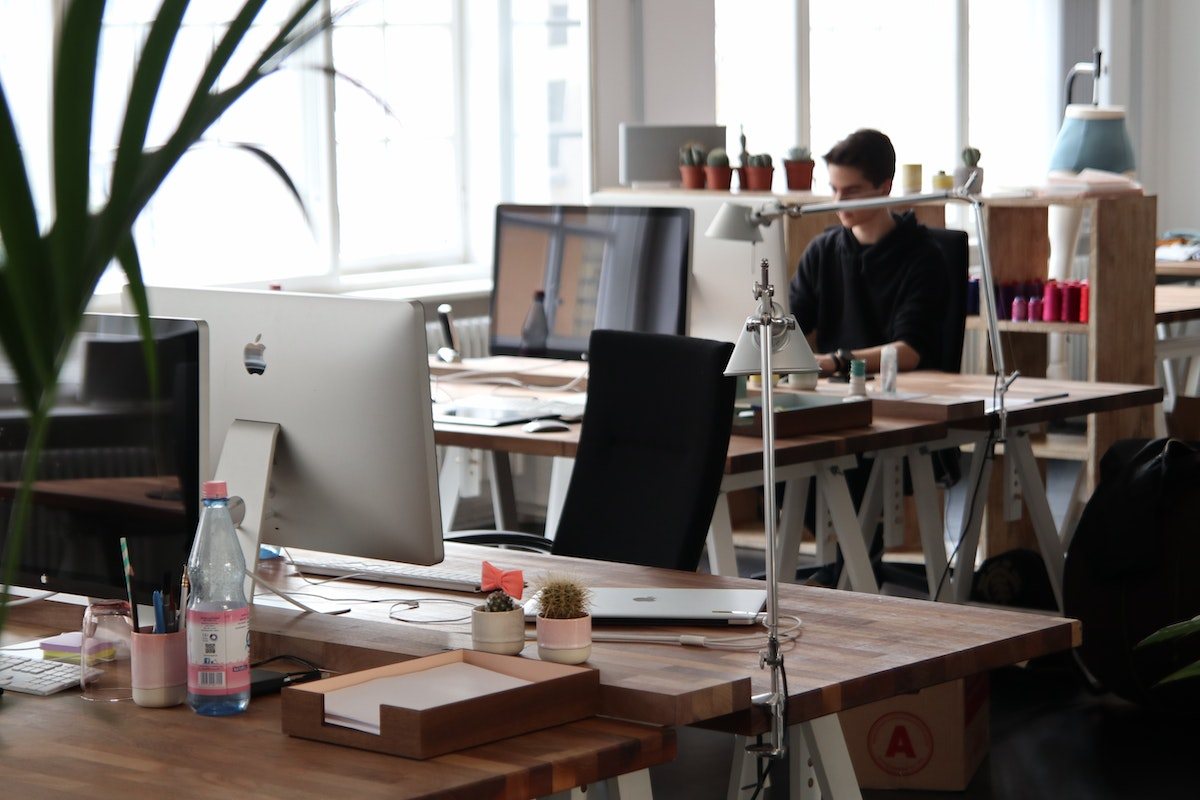 Review the layout of your office space before you start implementing changes. It's important to arrange your furniture well to create an attractive and productive office space. You can draw pictures or use computer programs to better visualize your space.
Experiment with different versions before settling on the final layout of your furniture. There may be a layout that works better than what you had in mind. When creating an office layout, all areas within the office space should be easily accessible.
Also, the office space should be easy to move around without having to move around furniture and decorations. If possible, face your desk toward a window rather than a wall. The bright and beautiful scenery motivates everyone to do their best.
4. Create a spacious office space
Minimizing the number of things in your workspace is essential, regardless of the size of your office. This makes the office feel bigger and more spacious.
Another way to make your office feel bigger is to add mirrors and brighten the walls. These changes also brighten the space as light bounces off the walls and mirrors. It makes the space look inviting and clean, making it the perfect environment for working and creating.
5. Designate a relaxing area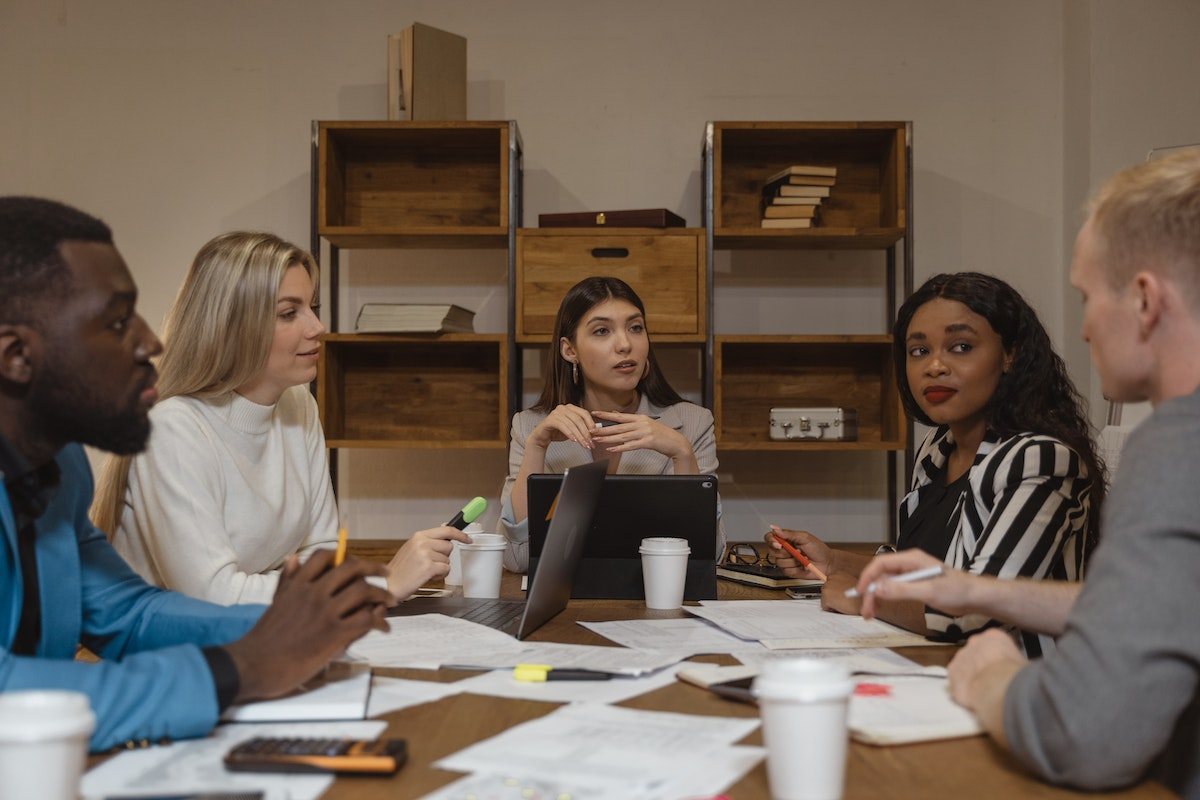 One area that is often overlooked when designing an office space is the rest area. A fun and beautiful relax area allows you and your colleagues to quickly recharge your batteries at work.
When you go back and resume work, it's easier to focus on what you were doing before the break. Without a comfortable break room or a place to relax, you'll feel like you're working all the time.
This can leave you feeling tired and unable to concentrate when you return from your break. So it's equally important to keep rest areas in mind when designing your office space.
6. Keep things as far apart as possible
It can be difficult to focus on the task at hand when too many things take up the necessary workspace. Especially when it comes to designing office spaces, less is more.
If you choose a shelf to store things in your office, make sure it's a closed shelf or has storage boxes to put things in.
Minimizing these distractions will help you focus on what's important. Another advantage is that the office will be airy and clean when the dust doesn't accumulate.
7. Plants help create an attractive and productive office space
One of the most versatile and beautiful decorative items you can add to your office space is plants. Surrounded by beautiful greenery, you won't feel a sense of blockage. This makes people feel more relaxed and, as a result, works in a better mood.
Plants have many mental health benefits, they boost your mood and increase the joy of working. Reduce stress and anxiety in your office space, making it easier to work and concentrate.
final thoughts
Designing an office space is a challenging and necessary task. Style and functionality should be combined to create an attractive and productive office space that motivates people to work.
However, if you follow this advice, you can easily achieve it. With these tips and tricks, you can quickly create a place you'll want to work every day.
Also read:
Author bio: Jenna Smith is a writer and interior designer who has had a long and successful career.She enjoys writing and advising to improve people's lives and workplaces. helixmove.com Providing her readers with the best home and office design articles.
14